As Özkan Tekstil; We believe that the most important philosophy for ensuring the continuity of our power and sustainable growth is "human resources", and we start our investments primarily at this point by assigning the right human resources to the right job.
We see human resources as the most important resource in realizing the strategic priorities of the institution and accept employee development as an indispensable part of global strategies.
Özkan Tekstil, which does not compromise on its superior quality understanding, has reached an important position in the ready-made clothing industry in Turkey with the strength it receives from its brand and its position in the market.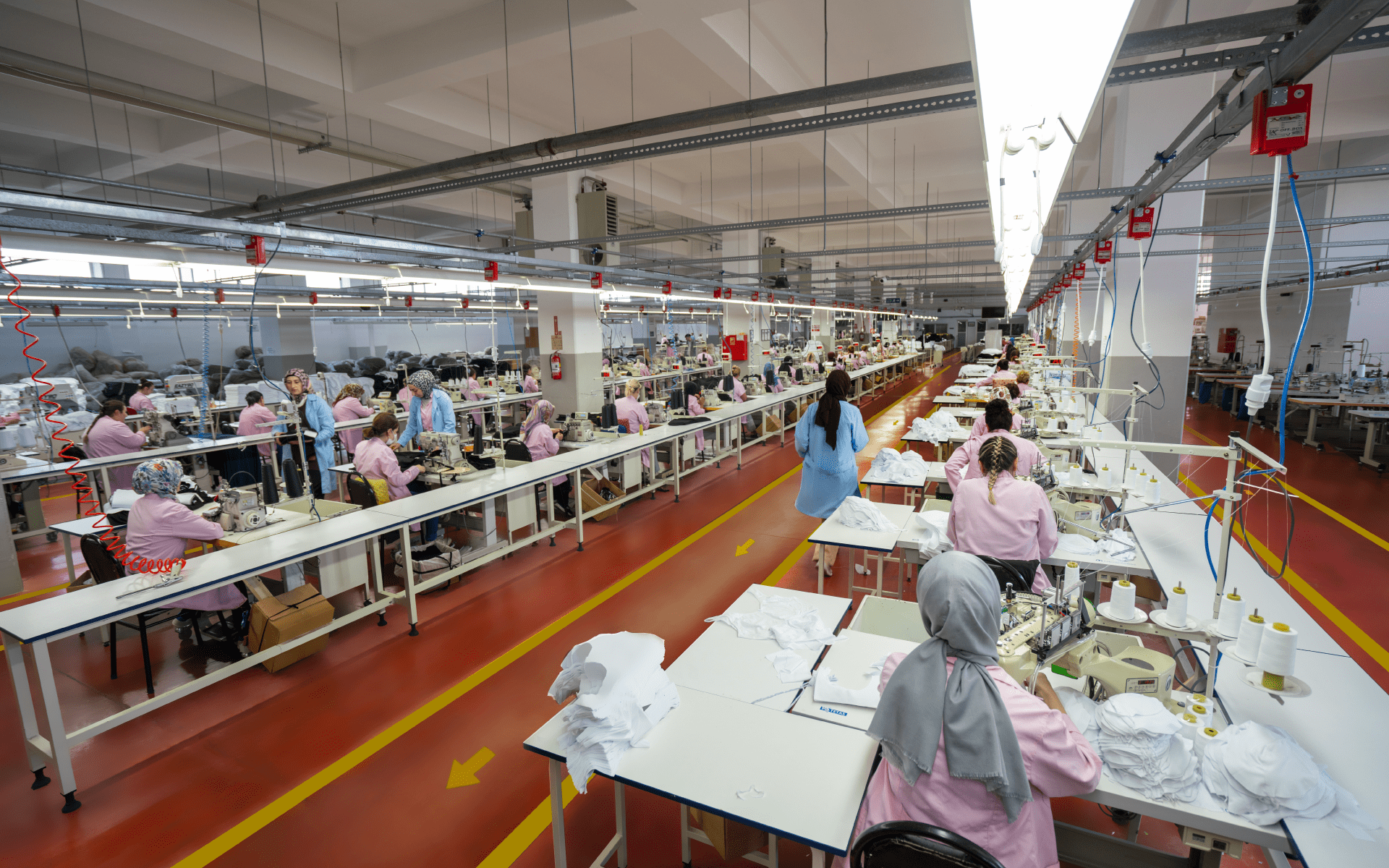 To employ individuals in our company who have a high level of education, are open to technological developments and innovations, are creative, dynamic, continually self-improving, and adopt a customer-oriented working style.
To ensure the participation of all our employees, considering company goals as individual goals, and to align the development of our employees with company growth.
To consider each of our employees as our internal customers and provide them with both professional and social support through training, a suggestion system, and social activities.
To solidify our leading position in the industry with Human Resources Department practices and to set a successful example for our colleagues.
Özkan Tekstil adopts a strong approach in the field of corporate communication and human resources, which constitute one of the cornerstones of a sustainable business structure. While our Corporate Communications department directs our company's interaction with the internal and external world, our Human Resources team ensures the development and well-being of our workforce.
We create synergy between corporate communication and human resources areas to strengthen our business processes and company culture. Our social responsibility projects and social impact studies become more effective and meaningful thanks to the efforts of our corporate communications department. Our communication principles, based on cooperation, transparency and ethical values, help us establish sustainable and trust-based relationships with both our internal and external stakeholders.
In the field of human resources, we offer opportunities to develop the talents and potential of our employees. Training and career development programs help our workforce do their jobs more effectively and develop themselves.
We also offer a variety of social benefits and supports to increase employee well-being and satisfaction.
As Özkan Tekstil, we aim to create a positive impact both within the company and in our society by working meticulously in the fields of corporate communication and human resources. Our social responsibility projects, cooperation and ethical values support our company's sustainable growth journey and contribute to a brighter future.